What is Search Engine Optimization (SEO)? 
You have, definitely, see the word " search engine optimization" all over the internet a lot these days, there are also some job titles that have been named after it, like SEO Specialist, it has become one of the most required jobs in Egypt specifically, and all over the world in general. 
Perhaps the reason behind the widespread of Search Engine Optimization term is the powerful risen of digital marketing, due to the strong invasion of modern technology to the world, Search engine optimization becomes essentials because SEO is considered to be the art and the science of getting pages to rank higher in search engines such as Google, Yahoo, Bing, etc..
However, Do you know everything about Search engine optimization? How does SEO work? What are the top SEO tools? How SEO company does its job? How can you benefit from SEO in your blueness? 
We will discuss all of those points and more through this article, so keep on reading to know Clear And Unbiased Facts About Search Engine Optimization.
What SEO Means? 
Search engine optimization or SEO means it is a digital process of making your website visible as a primary result in different search engines( Google, Yahoo, etc)  whatever the industry market you, you can increase your traffic through organic/natural search engine results. 
Why SEO is important to your business? 
The Benefits Of SEO
As mentioned above, Search engine optimization is the main key part of online marketing because searching is one of the main ways customers and users navigate the internet web. 
According to the latest reports, In 2014, over 2.5 trillion searches were done across different search engines such as Google, Bing, Yahoo, and Yandex all over the world. 
Most of the websites rely on natural or organic traffic, and organic traffic only happens when your website is SEO friendly and appears as a primary result on different search engines, that is why SEO is so important to your business. 
As you may know, search results are listed according to the order, where the higher up on that list a site can get, the more traffic the site will tend to receive, the number one site that appears in the search will receive 40-60% of the total traffic, as only 2-3% of searchers click beyond the first page of search results, that is why appearing on the first page of different search engine seems like an ultimate goal to most of the business. 
Many businesses go to manipulated ways so that their websites show up higher on search results page ( SERP), that is where SEO comes in.
SEO is considered the cornerstone of any digital marketing strategy, As we emphasized before, you can reach your digital marketing strategy's goals through SEO, and some of these goals can be: 
Analyzing your position in the market 

Changing your website to be SEO-Friendly

Using Related Content and keywords
On-site optimization

Link Building process

Tracking your progress

Mobile Freindly Website
Achieving all the above goals can only be done through search engine optimization SEO, below we will explain why some of these goals are important for your business. 

Using Related Content and keywords
As explained in our previous blog, Content is the king, content marketing is the main key in your marketing strategy, and through SEO you can achieve your content marketing strategy easily. 
You need to continuously provide your website with useful content including targeted keywords that are most searched through different search engines, it is not only about writing creative content, but it is also all about driving your message to search engines as well as you visitors.
On-site optimization
In this step, it is important for Google and other search engines to read your website well, on-site optimization means making your website appears probably on various SERPs ( Search Engine Results Pages), and probably means that your website pages should include full info about you and your company as well as useful content with related keywords. 
Mobile-friendly
To make sure that your website hit the top of the search engine result page's list, it has to be mobile-friendly. According to the latest Statistic, 63% of the searches use their mobile devices, and the number is growing every day. 
It has nothing to do with SEO, but making sure that your website is designed to be user friendly, will definitely help you to be on the top of the list for the longest time.  
Top SEO Tools:
There are many tools and that SEOs rely on to help with optimizing websites. And Here are some commonly used free and paid tools:
1.Google Search Console 
Google Search Console or Google Webmaster tools is a free tool provided by Google, and it is one of the most standard tools used in SEO. 
Google Search Console provides rankings and traffic reports for top keywords and pages.
2.Google Analytics
Google Analytics is not an SEO tool, but it is impossible to run an SEO campaign without it. 
Because it simply tells you whether or not your SEO efforts are paying off, like your organic traffic, bounce rate, traffic sources, time on site, page speed.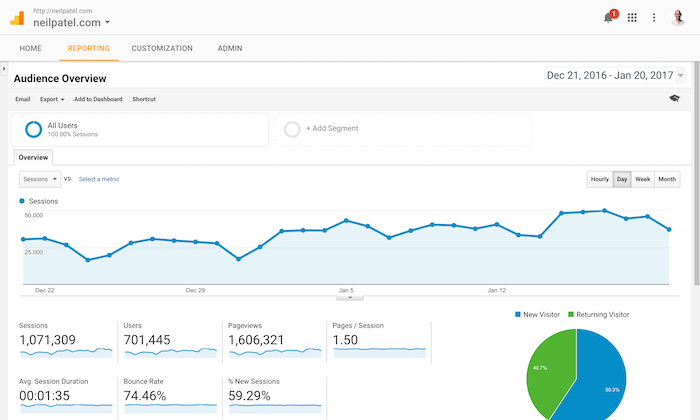 3.Google Ads Keyword Planner
Google Ads Keyword Planner is one of the most used tools for SEO provided by Google, although it is designed for paid search, it provides keyword suggestions and keyword search volume, which will help you when you doing keyword research. 
4.Ubersuggest 
Ubersuggest has a lot of features that are usually only found in premium SEO tools, but it is Free 100%. 
Besides being free 100% it is easy to use as well, you can only type in the keyword you are searching for and it will give you the search volume for this keyword and related keyword as well.
For Future Collaborations With Integrity Agency or getting  free marketing consultation for your business Please Contact Us on +20 1001654455 , Or you can leave a message through Contact us
Sources:
What is search engine optimization (SEO)?
What is SEO? Search Engine Optimization Explained